Embarking on a Journey of Growth and Discovery: Insights from our Sales Operations Internship Experience
We were fortunate to engage in a discussion about the experience of our Sales Operations Intern at AffirmedRx, Lexi Vander Linde. Lexi's progression during her time in our internship program reflects the core values and culture that define AffirmedRx. Her journey highlights our dedication to providing the freedom to explore and excel, coupled with unwavering team support.
Learn more about Lexi's insights into the power of embracing challenges, the unexpected yet valuable growth that arises from such challenges and the distinct elements of our company culture that foster a collaborative, respectful and authentic environment.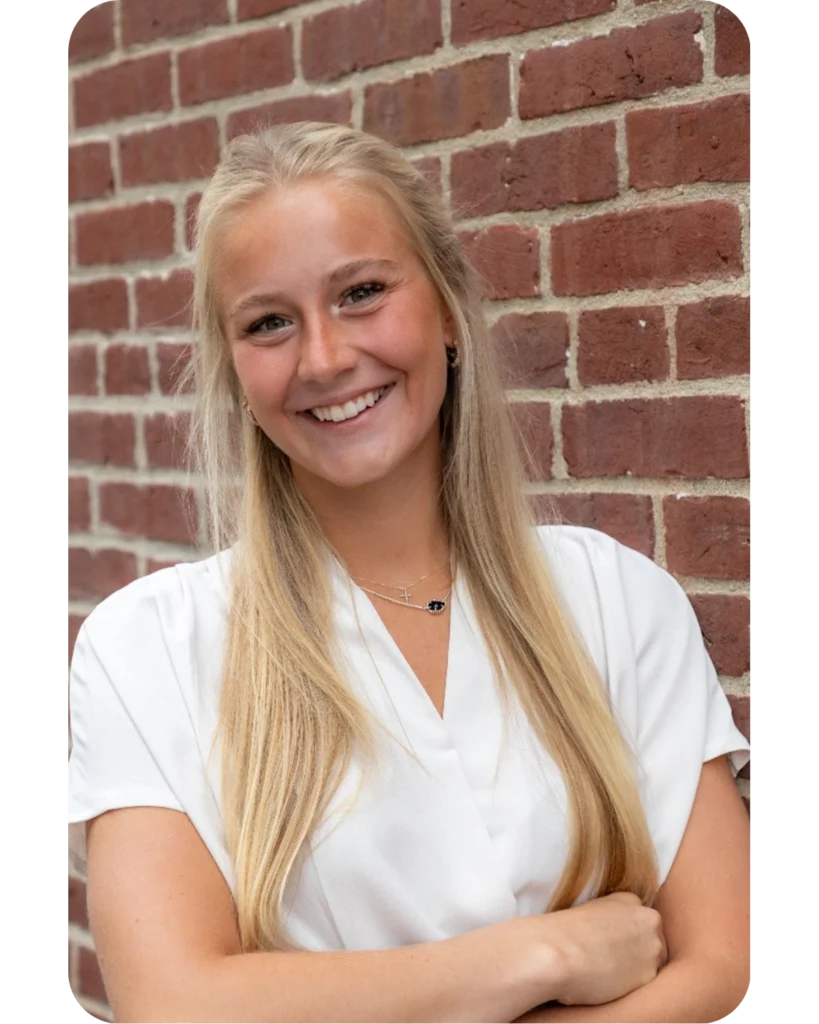 What have you loved about your role at AffirmedRx?
I've loved every facet of my role, from the incredible team to the dynamic industry and the impactful work itself. If I were to pinpoint the aspect I've loved most, it would be the autonomy and exposure I've been fortunate to experience. From the moment I joined the team, there was no need for me to prove myself; instead, I was warmly welcomed and trusted with meaningful work from the get-go. This team's unwavering belief in my abilities and their encouragement to embrace failure as a stepping stone to growth propelled me far beyond my comfort zone. The remarkable support extended to me went beyond encouragement; it included empowering me to take creative liberties with the projects I undertook. Whether it was data analytics fueling price savings analysis or crafting a compelling business presence on LinkedIn, each member I collaborated with struck a perfect balance between sharing the inner workings and entrusting me with advanced projects. As I rotated through different departments, I was exposed to the intricate gears of various business facets, gaining insights from price analysis to marketing strategies. This internship has offered me a backstage pass to the functional units of a business, all while entrusting me with projects that spanned these very units and that is what I have loved about my role the most.
What advice would you give to interns who will join the company in the future?
I am a firm believer that with most things in life (including internships) you are going to get out exactly what you put into it. With this being said, my advice to any future interns is just to give it your all and strive to be the best intern that you can be and embrace being out of your comfort zone because that's where you grow. AffirmedRx fostered the best internship experience I could have ever asked for and I am forever grateful to everyone on the team.
What surprised you about your internship with AffirmedRx?
When I joined AffirmedRx, I held the expectation of gaining insights into various business aspects. Yet, what truly caught me by surprise was the rapid growth I experienced in just a few months. Throughout my internship, I not only observed and learned about diverse business functions but also engaged in hands-on experiences. This level of involvement, coupled with the trust and autonomy extended by my team, enabled me to learn not only about different areas of business but also about my own capabilities. I uncovered strengths and aspects of myself that were previously unknown, allowing me to better understand where I excel. Not only did I learn about myself and the business world, but I also got exposed to an entirely new industry. I delved into the complexities, issues, and corruption present in the PBM industry, and this exposure fueled my passion for AffirmedRx's mission to bring clarity, integrity and trust into the PBM landscape.
What are unique aspects of the company culture that you have experienced while interning at AffirmedRx?
Something very unique about AffirmedRx is that Greg Baker, the CEO, has set a standard culture that he is not exempt to. This culture is dedicated to learning and collaboration – where every question is welcomed, every effort is acknowledged and everyone is respected, and treated equally. This focus on growth, teamwork and respect in a company culture that is actually implemented is very unique and incredible even though it strays away from the norm of a competitive hierarchical culture.